The Pros & Cons of Using Animated GIFs in Email Signatures
Präsentiert von Exclaimer
Animated GIFs are incredibly popular. The GIF image format is perfect for supporting animations and can easily be found all over the Internet. They have also been a staple of email marketing campaigns for years.
Therefore, it's no surprise that many people like the idea of using animated GIFs in email signatures. After all, they are attention-grabbing. However, animated GIFs should be used with caution when it comes to email signature design.
What is an animated GIF?
In lay terms, an animated GIF is just a simple form of animation. It is an image encoded using the graphics interchange format (GIF) that contains a number frames in a single file. These are then presented in a specific order to simulate movement.
It's very easy to create GIFs, which is why you can find so many online. They also have the benefit of being widely supported across all web browsers.
Using animated GIFs in email signatures
Before considering whether animated GIFs in email signatures will work for you, it's important to remember that HTML used in email clients is different from what is used on websites. What looks normal in OWA can render very differently in Gmail or Apple Mail. Still, with the rise of web-based email clients and native iPhone and Android mail apps, displaying animated GIFs is not usually an issue.
However, it's important to note that not every single email user uses these clients. Older email clients like Outlook 2007 don't support animations. In this case, animated GIFs don't work because of the limitations of the email editor, which use Microsoft Word to edit and display emails.
Instead, either the first frame of the animation will appear, or the image will 'break', showing a red cross instead. In some cases, only the first frame of the GIF will show, and to see the animation you will have to open the email in a web browser.
The benefits of using animated GIFs in email signatures
With the large number of emails sent and received every day, your messages need to set themselves apart from everyone else's. An animated GIF in your email signature can do just that.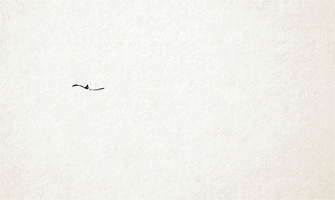 If it displays correctly, you can instantly make your brand stand out with an animated GIF. It makes your company seem more exciting and vibrant. You may appear more professional if the right imagery is chosen. You may even find that your email signature marketing campaigns become more effective as a result. Simply put, it's a much bolder way to use the email signature channel than just relying on static images.
Now while a lot of people do like using animated GIFs, there are many that find them very annoying. This is especially true if the image plays on an infinite loop. This is why animated GIFs in email signatures can be even more irritating.
The reasons why you shouldn't use animated GIFs in email signatures
However, the main point, as mentioned previously, is that not all email clients support animated GIFs. As you will need to host the GIF, you may find that some recipients also have add-ins in place to block any external images. This makes the animation redundant.
If you decide to embed the image directly into your signature, you will dramatically increase the size of the email. The more frames within the animation, the bigger the email signature size. This means your emails will potentially get caught in spam filters, which is a common issue with email marketing newsletters.
How to use animated GIFs in email signatures correctly
Use appropriate GIFs
Don't use your animated GIFs in email signatures like a cute kitten. You will look very unprofessional and immature if you do so. If you're going to use an animated GIF, make sure that it's appropriate to your job role.
Only use one animated GIF
You don't want your email signature design to look cluttered. If you add multiple animated GIFs in email signatures, your templates are going to look really chaotic. It'll look even worse if the recipient's email client can't actually play the animations.
Loop the image once
Having your animated GIF play over and over again will grate on even the most receptive of readers. It will also really distract from the actual email content. Have the image loop only once so that it gets the attention of the recipient.
Don't let it overshadow the rest of your design
There are several different elements that make up a professional email signature. You don't want just one part of it to monopolize the whole design. If you use a dominant animated GIF, recipients simply won't be able to focus on the rest of the template such as your contact information.
Avoid making them too large
An animated GIF can make the size of your email signature massive. This will cause message delays and potentially get your email marked as spam. A few frames of an animated GIF can easily end up being more than 1MB, causing most email clients to lag.
Summary
Can i use animated gif's in my email signature?
It's really up to you. When used correctly, they can really make your email signature template truly stand out. However, always remember that not all recipients use email clients that can play animations. You also don't want the GIF to overpower the content of your message.
If you are going to use an animated GIFs in email signatures, only do so if you believe it will enhance your HTML email signature design. However, if you have any doubts, then it is recommended that you only use static images in your email signature templates.
Übernehmen Sie noch heute die Kontrolle über Ihre E-Mail-Signaturen, indem Sie ein kostenloses Probeabonnement starten oder eine Demonstration buchen.
Starten Sie noch heute eine kostenlose 14-tägige Testversion (keine Kreditkarteninformationen erforderlich!) oder buchen Sie eine Demo mit einem unserer Produktspezialisten, um mehr zu erfahren.
Leer meer met onze reeks hulpmiddelen
Denken Sie, dass E-Mail-Signaturen nur eine Möglichkeit sind, Kontaktdaten anzuzeigen? Denken Sie anders! Entdecken Sie in unserem White Paper das volle Potenzial Ihrer E-Mail-Signaturen.
Lesen Sie mehr >
Die Umstellung auf hybrides Arbeiten stellt Unternehmen vor eine Reihe von Herausforderungen. Finden Sie heraus, wie Sie sicherstellen können, dass die Verwaltung von E-Mail-Signaturen nicht zu diesen Herausforderungen gehört.
Lesen Sie mehr >
Finden Sie heraus, wie Sie IT-Teams von den Kopfschmerzen der E-Mail-Signaturverwaltung befreien können – für immer!
Lesen Sie mehr >